Beeswax Solid-Bar Lotion For Dry and Damaged Skin
---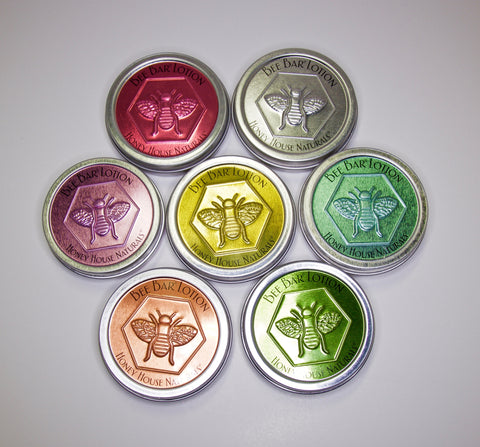 This is a solid bar lotion with a firmer-hand-feel than (Soft) Beeswax Solid-Bar Lotion, because it has a higher contain of beeswax.  It is also rich in shea and other natural oils and emollients.  Warm the bar between your hands and apply generously to dry, damaged skin.  
Ingredients: Organic coconut oil, Sweet almond oil, Beeswax, Shea butter, Lanolin, Vitamin E, Natural fragrances, and Essential oils.
For All Skin Type.  
Moisturising Level: Medium.  
Because it is not a liquid lotion, it does not spill.  Suitable for traveling.  Skin does not feel wet or greasy after applying.
Net Weight: 17g 
Made in USA. 
Related Products
---